Latino arts organization seeks connections with environmental educators
By Dañel Malán ,
August 21 2016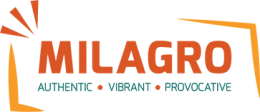 As a new partner in The Intertwine Alliance, Milagro is excited to connect with other organizations doing environmental justice work. And as the artistic director of Milagro's arts and education programs, I look forward to meeting individuals who are focused on environmental education for 6th- through 12th-grade students. I oversee all of the Teatro Milagro Touring & Arts Education programs for grades K-12 and college, and community programs as well. 
My husband Jose Gonzalez and I founded Milagro in 1985 as a non-profit arts organization, and in 1989 I started the bilingual education program, Teatro Milagro. I acted, wrote plays and directed for many years, but wanted to have a greater impact in the community. So in 2004 we started a literacy campaign, which led to curriculum focused on bilingual arts-integrated projects that increased engagement for students who were poor readers.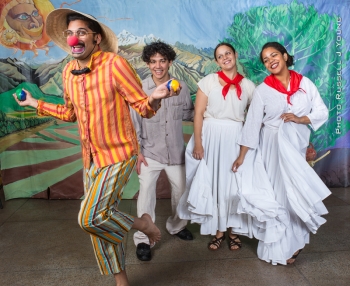 Ten years later, while working on my graduate degree in curriculum instruction, I started a case study to measure the quantitative impact of bilingual arts integration. Participating schools were in Hillsboro, Portland and East Multnomah County. After two years and six schools, pre- and post-testing showed an 11 percent increase in reading fluency and a 50 percent increase in reading comprehension!
Teatro Milagro has toured across the nation, with educational residencies for public schools occurring mostly in the Portland metro area and throughout the state of Oregon.  
Currently I am working on redesigning my environmental education curriculum with projects ranging from making cob structures to creating eco drama. This curriculum was originally implemented in schools throughout Oregon in 2009. Students learned how to make paper, pizza box solar ovens and small cob structures, and most importantly, eco-dramas, all while using a bilingual approach, with bilingual worksheets and classroom instruction. There have been a lot of innovations in the last seven years, so I hope to connect with Intertwine members to learn what additions we can make to our curriculum.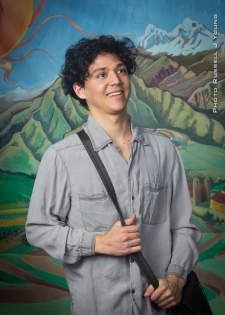 I am very inspired by the investigative learning approach I grew up with in the '70s that is now referred to as STEAM: Science, Technology, Engineering, Arts and Math. Some school districts cut out the Art and only teach STEM, but it's my hope that with new state benchmarks for arts standards, someday soon all schools will be full STEAM ahead!
To further my goal of a renaissance style of learning, this January Milagro will open a play of my design called El Payaso, inspired by the life of Ben Linder, an engineer and a clown who was killed in Nicaragua in the '80s. Ben's mother asked me years ago to write a play to honor her son, and with the coming year being the 30th anniversary of his passing, it seems good timing to share his work to inspire a new generation.
We will hold a resource fair during the play's two-week run at Milagro to highlight groups doing environmental work. Current groups signed up to have a presence at the January 15th fair include Friends of Trees and Verde. The fair will be free, and people who table at the event will receive a free ticket ($27 value) to the play that day. 
In the coming months, I hope to connect with other Intertwine Alliance members who would like to be involved with either the curricular work or the January Resource Fair, to share resources about environmental work they are doing. We've declared both El Payaso and our environmental curriculum as Intertwine Projects, to align ourselves with the vision and mission of this coalition and to collaborate with like-minded organizations. If you'd like to talk, please email me at malan@milagro.org.
Thank you, Intertwine Alliance!