Donna Matrazzo,
October 9 2014
A Twine Wire Feature Story
October 9, 2014 | The Intertwine — The warning signs are obvious: America's children aren't healthy.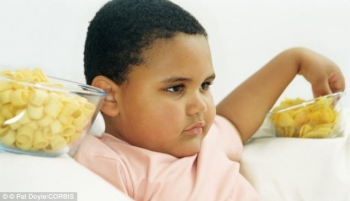 Parked on sofas, fingers reaching for snacks, eyes glued to digital screens, our children are increasingly at risk for cardiovascular disease, joint problems, pre-diabetes and more.
The facts are piling up faster than stacks of sweets in a game of Candy Crush. Of kids age six to 11, 18 percent are now obese (up from seven percent in 1980). Adolescent diagnoses of Type 2 diabetes (adult-onset) are on the rise. By 2030, Oregon obesity-related cases of cancer and heart disease are projected to grow by about a factor of three. What's a society to do?
Luckily, there's a prescription for change here in The Intertwine. Since 2008, local pediatricians, parks and health care providers have teamed up for an innovative new way to get kids up and moving: Rx Play.
Videophilia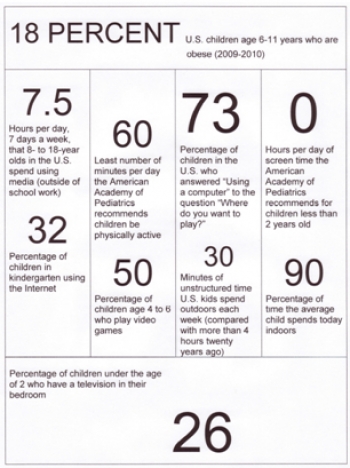 How do today's adults remember their childhood? For many of us, the idea being a kid is synonymous with life outside: running, jumping, twirling, sliding, swinging, dancing, hiding-and-seeking.
Nostalgia might color our sense of how much time we actually spent outdoors as kids. But for today's children, we can rely on numbers – and they're far from rosy. For children age six to 11, 90 percent of time is spent indoors. For 7.5 hours a day (outside of schoolwork), they're using media. And 73 percent of them consider computer time their favorite form of play.
According to researchers Patricia Zaradic and Oliver Pergams, kids today suffer from an affliction dubbed videophilia.
Literally translated as a love of video, videophilia is defined as "the new human tendency to focus on sedentary activities involving electronic media." For youth, statistics abound that reveal just how damaging sedentary habits can be for a growing body. And often, the larger the body, the greater the risk of a lifetime of health problems.
"I treat many complications arising from obese kids carrying extra weight, like pre-diabetes, fatty liver disease, orthopedic problems, high blood pressure, sleep apnea, constipation, menstrual irregularities, poor self esteem and depression," says Dr. Natasha Polensek, a pediatrician at Oregon Health Science University.
Yet for many overweight children, Dr. Polensek notes, the idea of outdoor play translates to competitive sports—and their associated physical and social pressures.
"We need to be teaching everyone that physical activity is for life and can be many different things other than competitive sports," Dr. Polensek says. "Local park and rec centers provide many opportunities."
Rx Play
In 2008, several key partners in the Portland metropolitan area (among them, Intertwine Alliance partners Oregon Parks and Recreation Department (OPRD), Portland Parks & Recreation (PP&R), Kaiser Permanente, Legacy Health System, and Multnomah County) launched an innovative pilot study.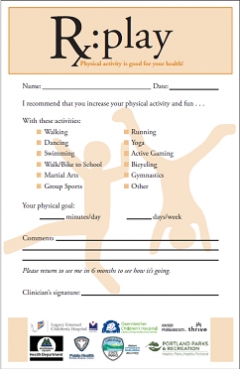 The Rx Play Pilot Study, funded by OPRD, aimed to test-run a program that aimed for a new way to prevent childhood obesity. The method: have area doctors write kids prescriptions for fun, low-stress active playtime.
The pilot's concept, originally hashed out here by collaborators Terry Bergerson of OPRD and Jean Rystrom, then Kaiser Permanente's Regional Practice Director for Pediatrics, was already in play over in New Zealand. There called Green Prescriptions, the program entailed health professionals dispensing written advice to adult patients to up their physical activity. Rystrom and Bergerson reworked the New Zealand idea and, together with the pilot study partners, began a local rollout.
Because pediatricians are the first line of contact with overweight children, Sue Glenn of PP&R says "we believed in it so much."
"To have physicians involved, who have so much credibility with the family, that was critical [to Rx Play]," Glenn says.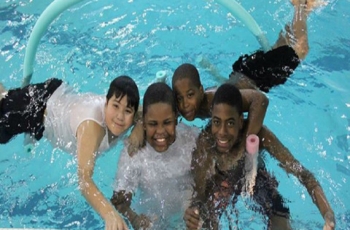 How the Rx Play program works: a participating physician writes a prescription (for example, swimming or tennis), which is then passed over to a PP&R bilingual specialist, who contacts the parents, arranges to meet them at a park center and offers to enroll the referred youth in fitness classes and programs (scholarship funds have at times been available to help defray program fees for participating families).
As of 2011, the program had expanded to 23 Portland and Tualatin Hills park and recreation facilities and 24 children's medical clinics in the greater Portland metropolitan area, with nearly 50 physicians participating last year.
For participating pediatrician Dr. Kimberly L. Vigil of Kaiser Permanente, Rx Play offers a way to divert the self-consciousness a child may feel about their weight into excitement over sports and other activities.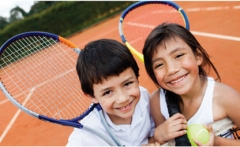 "Often obesity is a touchy subject for children," says Dr. Vigil. "You see their heads go down in shame."
"Since the program has been available, I often don't even mention the child's weight and just focus on them being more active. Their eyes light up about the thought of playing soccer or swimming. I've seen benefits not only in health but in improved mood and self-esteem."
Play for All
Since official rollout in 2011, RxPlay has kept up the pace.  Over a recent 12-month period, participating Rx Play health professionals wrote 281 prescriptions, with 43 percent resulting in play registrations at parks and community centers.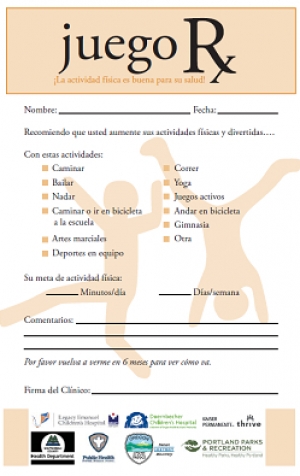 According to Adolfo Cuellar, PP&R's bilingual RxPlay coordinator, anecdotal evidence shows that the young program is already producing positive results.
"One girl registered for basketball and soccer and her mother reported that she has been much more active and happier overall at home," says Cuellar. "Another student's parent called to say that her child's back pain—the reason for the prescription—had been greatly reduced after swimming classes. A girl who was enrolled in a gymnastics class went from a relatively inactive child to practicing cartwheels daily and even doing hand-stands on the wall."
Dr. Vigil, who often works with underprivileged families who otherwise would not be able to afford these services, highlights another benefit of the program: its ability to transcend cultural barriers. Besides English and Spanish, home languages spoken by Rx Play patients include Cantonese, Russian, Kurundi, Bosnian and Maay Maay.
"We're breaking down those barriers," says PP&R's Glenn. "People never realized what was available. We've had, for example, a family of six that signed up for a family membership and registered all four of the children for classes."
Dr. Vigil is also seeing signs of early success.
"I have had several children re-enroll for more classes," says Dr. Vigil. "I have had parents come in requesting a referral for their other children."
Rx Play in The Intertwine and beyond
Now, the ideas behind Portland's play prescriptions are catching on across America.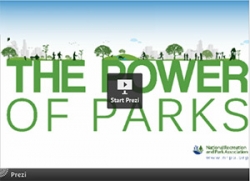 Rx Play is one of the success stories called out by the National Recreation and Park Association's Park Prescriptions program, a collaboration with the U.S. CDC and California's Institute of the Golden Gate. NRPA's aim? To elevate the concept of "park prescriptions" as a best practice in preventive health.
And according to NRPA's report, similar programs across the nation are hitting the ground running. In Baltimore, there's the "Docs in the Parks" program. Greenville, South Carolina, has developed groups and toolkits called "Live Well at the Doctor" and "Live Well for Fun." Washington, D.C., has DC Park Rx. And San Diego County—another model for Portland's Rx Play program—launched Rec Rx back in 2009.
"As childhood obesity continues to be a leading health concern in the U.S.," notes NRPA president Barbara Tulipane, "so too does the recognition that parks and recreation are powerful players in addressing this epidemic."
Next Steps for The Intertwine
RxPlay's kid-focused prescriptions have the potential to dramatically improve young lives. But isn't what's good for the child also good for the community? Sue Glenn thinks so—and she's not alone.
"Right now, most of the Rx Play activities are at community centers," says Glenn. "It would be a great Intertwine connection to work at involving whole families and getting everyone out in nature."
The program also needs more medical partners and a way to expand the geographic recreational opportunities, says Rystrom, who is now retired from Kaiser Permanente. She suggests including other youth-focused groups like Boys and Girls Clubs, YMCAs, and more.
"The pediatricians are wildly enthusiastic," says Rystrom. "They want to have something to offer patients, and they are willing to bend over backwards if they've got something to make it work."
Now, as the program looks to grow, we turn to you, our partners. Could The Intertwine Alliance help Rx Play reach more metro area kids? Who among our network of 125-plus public, private, and nonprofit partners has a youth program that could team up with Rx Play? Can we connect patients with healthy outdoor fun at ever more locations across The Intertwine? Help share the program's benefits with locals young and old?
We'd love to hear from you. After all, today is a great day to get moving!
Questions or comments about this Intertwine feature? Contact our Editor. Want to get involved in Intertwine initiatives related to children, health, and nature play? Contact Program Manager David Cohen.