Can research prove nature's healing power?
By Dr. Kurt Beil,
November 6 2013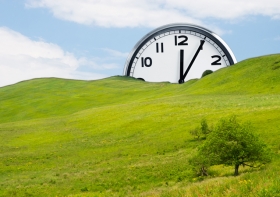 Here in The Intertwine, we're fortunate that our forests, streams and parks give us endless options for exploring the world via foot, pedal and paddle. Most of us suspect that getting outside is a healthy thing to do. What we may not know is that an increasing number of researchers are studying the health benefits of nature – building our knowledge base, validating conventional wisdom, and offering insights for policymakers, health professionals, parents, and more.
It might be awhile before "Green Time" is integrated into our healthcare system. In the meantime, I invite you to leaf through some of the pioneering work that's changing the way we think about health and nature:
1) Physical Health – Good for our Bodies.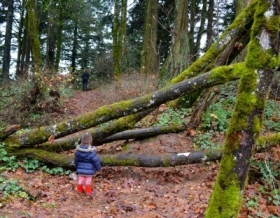 Whether hiking to the top of Council Crest, bike-commuting along the Springwater Corridor, or canoeing the Tualatin River, physically activity outside burns calories, exercises the heart and muscles, and releases endorphins. Research from the U.K. shows that people that engage in nature-based Green Exercise are more likely to exercise longer, more frequently, and feel better about themselves for doing so than people running on an indoor track or treadmill. Resources like The Intertwine's Find Adventures feature can help people discover such experiences right out their front door, regardless of their physical abilities.​
2) Mental Health – Good for our Minds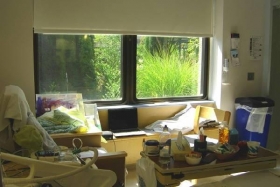 Just being outside can have profound effects on our health and well-being.  The calm and quiet of the woods, the river or even a park are relaxing and mentally restorative. Studies demonstrate that exposure to even small amounts of nature (like a few trees) or simulated nature (such as a photo) can increase a person's concentration, attention, and productivity.
While this research supports conventional wisdom about the value of connecting with nature, other studies on psychological state are provoking even more excitement in the medical community. Individual- and population-based studies have shown that increased contact with nature can improve mood, a sense of vitality, and even positively affect medically-diagnosed conditions like depression and anxiety.        
3) Social Health – Good for our Communities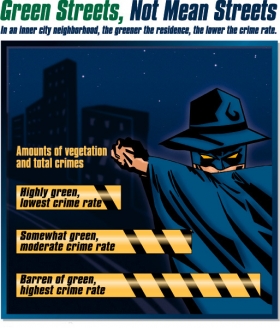 Other research indicates that green spaces can help us be better neighbors and create safer, healthier places to live. The presence of trees and other vegetation creates a more pleasant aesthetic environment and has been shown to increase social interactions and sense of community. Trees are also associated with a reduction in crime rates, including in Portland neighborhoods. Exposure to nature can also shape a community's social fabric by increasing individuals' feelings of generosity and altruism.​
Much of this scientific work has been championed by researchers like Roger Ulrich and Geoffrey Donovan, as well as author Richard Louv and scholar Tim Beatley. Organizations such as the Trust for Public Land and the National Recreation and Parks Association have begun incorporating these ideas of health into their literature, and even the American Academy of Pediatrics has accepted the importance of getting people outside and connected with nature.
So next time you're wondering if you need more Green Time, know that a wealth of evidence supports the healing power of nature. Now go out there and enjoy it!