Secure state funding means OWEB is ready for big-picture thinking
Tom Byler,
May 21 2014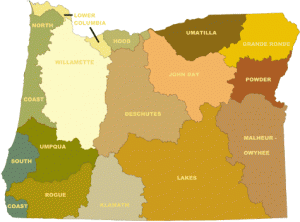 In 2010, Oregon voters in every county passed Ballot Measure 76, which made permanent in the state Constitution a 7.5 percent dedication of lottery funds for watershed conservation across the state.
This overwhelming  support — coming from 69 percent of voters — means that the Oregon Watershed Enhancement Board (OWEB) can continue to fund local volunteer efforts to keep Oregon's water clean and habitats healthy.
Since 1999, OWEB has awarded nearly 7,000 grants and over $500 million dollars to support local efforts to restore and conserve land and water for future generations. 
The range of OWEB grants can vary from small projects that support students to remove invasive weeds and plant native species to larger projects that remove dams or relocate river channels to more natural conditions.
So why talk about OWEB now? Because, with our future more secure, we're positioned for some big-picture thinking. How does a long-term conservation funder define success?  Which agency priorities and policies need updating? And how can we best partner with others to achieve ecological outcomes here in Oregon that would otherwise be unattainable?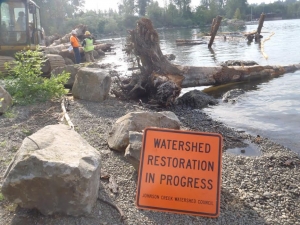 With these questions in mind, OWEB engaged stakeholders and sought input from the public in a series of listening sessions held around the state.  This feedback helped inform OWEB's Long Term Investment Strategy Framework, which was adopted last year.  The Framework guides OWEB's investments by building on past accomplishments and pointing in new directions.
We take particular inspiration from initiatives like the Deschutes Special Investment Partnership, a collaboration of four local nonprofit organizations to improve habitat for salmon reintroduction on the Crooked, Metolius, and Whychus rivers.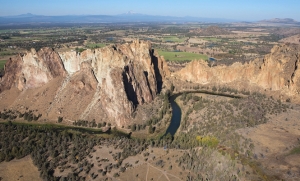 OWEB has supported the Deschutes partnership since 2008, and its accomplishments are impressive.  The success of this partnership, and others like it, has led OWEB to create a new program, which we call "focused investment partnerships," that promote landscape-scale collaboration to achieve prioritized outcomes.
To develop our Focused Investment Program, OWEB will first adopt priorities to inform where future focused investments occur.  The process for identifying priorities will begin in late summer by requesting written input from organizations throughout the state.  Following an extensive public input and feedback process, I anticipate OWEB will adopt focused investment priorities by April 2015.  Following that, OWEB will consider specific partnership proposals within the selected priorities for the 2015-2017 biennium.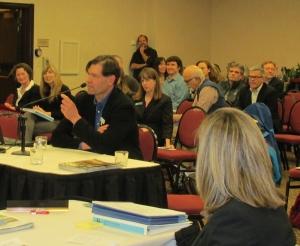 This past January, OWEB held its quarterly meeting in Portland, where partners from the Intertwine Alliance briefed us on an impressive array of activities underway in the area. The Intertwine Alliance, with its Regional Conservation Strategy and Collective Impact approach, is already demonstrating the type of large-landscape collaboration that we've seen succeed.  
With the excellent groundwork that you have already accomplished as a coalition, your region should be well positioned to inform the development of our Focused Investment Program.