Take the quiz that tests your park love
Nick Hardigg,
August 27 2014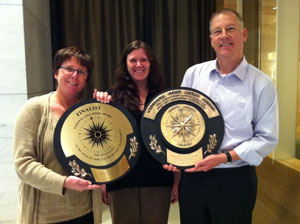 Three years ago, Portland's beloved parks system won a gold medal from the National Recreation and Park Association as the best managed parks system in the nation.
While it's nice to be honored -- and a credit to the management of Portland Parks & Recreation -- the award does nothing to help PP&R maintain our deeply underfunded parks and playgrounds.
Did you know that PP&R's tiny parks repair and replacement budget covers just four percent of annual needs? Or that PP&R lacks the money to restore its aging playgrounds, nearly half of which could close by 2024? Without repeated, voter-approved ballot measures, our award-winning parks will fade into history.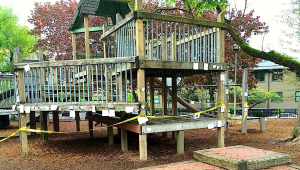 Now, with our last parks bond measure (passed 20 years ago) about to be paid off, voters can make sure that Portland parks don't lose ground -- or playgrounds. The City's 2014 Parks Replacement Bond, slated for the November ballot, will raise about $68 million for major maintenance projects without increasing the current tax rate.
That's a painless way to keep our parks swinging in the short term. But if Portland wants to stay "Parklandia," we'll have to take our park love to the next level. Test yours below, with a special Portland Parks Foundation edition of "Park Jeopardy," and visit both our website and www.fixourparks.org to learn more about the challenges we face.
PARK JEOPARDY! Take the quiz that tests your park love!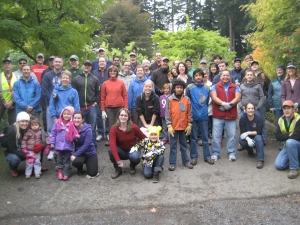 Category: "Precious Parks"
For $100: What is the value of PP&R's built assets?
For $200: What percent of annual major maintenance needs are met each year?
For $300: Of 13 city pools, how many have structural, electrical, or plumbing systems needing replacement?
For $400: How many hours of volunteer labor does PP&R rely on annually?
For $500: What percent of playgrounds may be lost in the next 10 years if they aren't replaced?
For $600: How many park restroom buildings, of 116 total, are in poor condition or closed altogether?
* Answers: $1 billion; 4 percent; 12; nearly 500,000; 47 percent; and 42.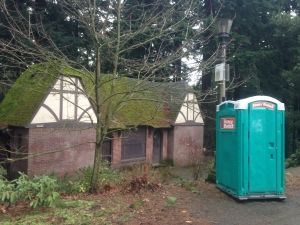 How can the Parks Replacement Bond help?
Raise $68 million for urgent repair and access needs.
Replace 10-20 playgrounds at risk of closure.
Fix three heavily used community pools.
Repair bridges and trails in Forest Park and along the Springwater Corridor.
Improve ADA accessibility for parks citywide.
What would it cost?
It won't increase taxes, but simply replace parks bonds from 1994 that are nearly paid off.
The median cost per household would be $1.08/month.
Get the details behind the numbers at Parklandia.org, and find out how you and your organization can #FixOurParks by signing up here for Portland Parks Foundation news!