New rules are stricter but easier to follow
By Lauren Wirtis,
January 7 2015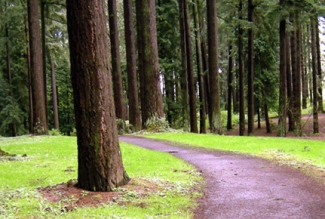 Updated tree regulations took effect January 1, 2015, as part of the City of Portland's efforts to clarify existing code and meet its tree canopy goals. Revisions protect the urban canopy, provide consistency and improve customer service. 
The changes create new protections for trees on public and private property, and tough penalties for those who don't follow them. The new rules, we hope, are less confusing and easier to interpret and follow.
Perhaps the biggest change is that permits to remove trees are now required on all private properties. 
All tree regulations can be found here. A new website, hotline, and email address provide direct connections to staff who can answer tree-related questions.
A little history:
The City of Portland has been managing the urban tree canopy since 1972. The 2007 Urban Forest Action Plan first spurred the effort to revamp Portland's tree regulations. An advisory committee worked diligently with City of Portland staff to develop the updated code, which was adopted by City Council in 2011. However, the financial downturn in 2011 meant insufficient funds to implement the new regulations. 
Fast forward to June 2014, when the City Council was able to approve funds for implementation in 2015. 
What do these changes mean for the average property owner in Portland?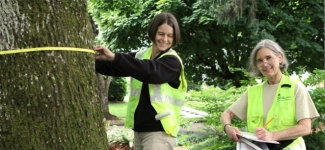 If you have a tree on your property that is 12 inches or larger in diameter, you will now need a permit to remove it. Planting, pruning, or removing street trees also requires a permit. Planting and pruning permits are free. Removal permits cost $25 and will be available at the City of Portland Development Services Center. Or applications may be mailed with an enclosed check. In many cases, permits will be issued the day of application. 
Since there are some nuances to the rules, we encourage everyone to have a look at the website or give us a call to see if they need a permit. 
What about new development?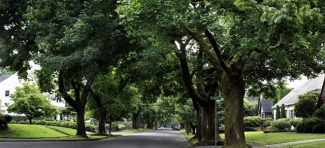 In development situations, such as a new home or a substantial exterior alteration, requirements for tree preservation and planting may be triggered. When regulations apply, a portion of the trees on site must be preserved using specific protection methods, and tree canopy density standards must be met through preservation of existing trees and planting new trees. There is an opportunity to pay a fee in lieu of preservation and/or planting. 
Tree Resources
website: www.portlandoregon.gov/trees
email: trees@portlandoregon.gov
hotline: 503-823-TREE (8733)
Development Service Center hours and information: www.portlandoregon.gov/bds/37988