Advancing Equity: Creating an Inclusive Movement
                           and
Force of Nature Awards Luncheon
---
WHEN: Tuesday, Oct. 18
                12:00-1:30:     Force of Nature Awards ceremony and luncheon
                1:30-5:00:       Summit
                5:00-6:30:      Reception
WHERE: Oregon Zoo, Cascade Crest Ballroom
                   4001 SW Canyon Rd., Portland
               
COST:
Summit: $10 for partners, $20 for non-partners, FREE for first-time Summit attendees. Scholarships available.
Luncheon:  $15 for partners, $20 for non-partners
REGISTER by Tuesday, Oct. 11. Seating limited to 300; event expected to fill. 
---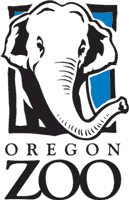 The Intertwine Alliance is planning yet another fantastic Fall Summit at the Oregon Zoo – and like many of our gatherings, this one has a few unique twists.
This year we've added a luncheon for presenting the 2016 Force of Nature Awards and celebrating the winners, to be followed by an afternoon focusing on the challenges of equity and inclusion in our sector. A roll-out of the Alliance's new Equity Strategy and a chance to learn about a range of equity-focused groups, project and resources will be the highlights of the afternoon's agenda.
Choose from the following for three break-out sessions of 20 to 30 minutes each:
Bicycle Transportation Alliance -- recent organization restructure through an equity lens
Access Recreation -- AccesTrails 
Soul River -- organization and programs
Vive NW -- organization and programs
Wisdom of the Elders -- organization and programs
Teatro Milagro -- El Payaso play and environmental education curriculum
Center for Equity and Inclusion -- tranings and programs
Urban Nature Partners PDX -- organization and programs
RxPlay -- programs and expansion
Metro -- equity strategy, Parks and Nature; Nature in Neighborhood grants
Tualatin Hills Park & Recreation District -- equity strategy
The Intertwine Alliance & U.S. Fish & Wildlife Service -- equity strategy
We'll anchor the day with the ever-popular networking/social hour for bonding with friends and making new connections.  
You can purchase tickets to the luncheon and the summit separately or together. As always, first timers to Intertwine summits are free, and scholarships are available. Please register here by Tuesday, Oct. 11.
Questions? Please contact Lauren at lauren@theintertwine.org.