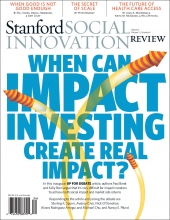 March 13, 2014 | Oregon Zoo, Portland, OR -- With just six days to go, nearly 300 Intertwine Alliance partners and friends have already signed up for the 2014 Spring Summit.
"We think our partners are energized by the interactivity of this year's theme," says Intertwine Alliance Program Manager David Cohen.
"Everyone's voice will be needed as we steer our coalition toward effecting change through a powerful new process called Collective Impact," Cohen added.
The 2014 Summit will take place from 1-6 pm on Wednesday, March 19th, at the Oregon Zoo's Cascade Crest Ballroom. With a near-capacity crowd expected, Cohen looks forward to productive debate during the Summit's breakout session, in which four groups will work toward identifying next steps for the coalition in key issue areas.
Also on tap at next week's Intertwine conclave -- which, per tradition, will wrap up with a festive beer-and-wine reception:
Intertwine 101 (NEW this year). New to The Intertwine or our Summits? Then this session is for you! Executive Director Mike Wetter explains the whys, whats and hows of The Intertwine Alliance.
Why everyone's talking about Collective Impact -- a keynote from the Bullitt Foundation's Steve Whitney.
Partner updates from across The Intertwine.
And, all Summit participants will receive a free Chinook Book App from new Alliance partner Chinook Book.
Visit the Summit webpage to learn more.