Address:
N Force Ave Portland, Oregon 97217
The 90.5-acre Vanport Wetlands site is located west of Interstate 5 and south of the Expo Center in North Portland.
Historically, the Vanport Wetlands site was part of the Columbia River floodplain; however precipitation and storm water runoff are now the sole sources of surface water.
Vanport Wetlands provides habitat for over 100 species of birds, many of which nest and raise young on the site during the breeding season. 
Vanport is a stop on Jen's Motorless Birding Tour.
Photos: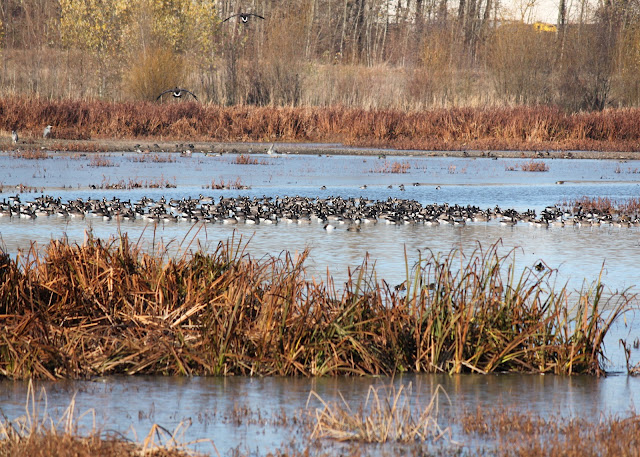 Adventures containing this park:
Adventures Containing this park: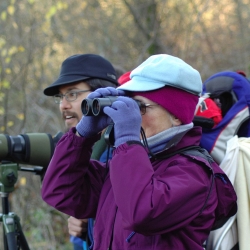 Portland's reputation as a "green" metropolitan area is confirmed by a remarkable array of birding sites, offering a chance to find nearly every species of bird that regularly occurs in the Willamette Valley. From the Willamette River confluence east to the Sandy River Delta, the mighty Columbia River and nearby lakes and wetlands offer you views of magnificent wildlife.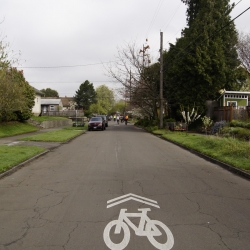 A great way to explore the North Portland Peninsula is by bike. A convenient starting point is the Rose Quarter Transit Center if you're coming from outside the downtown core. Head north on N Interstate to the first greenspace overlooking the rail yards near Overlook Park. The only real hill en route is on this first stretch.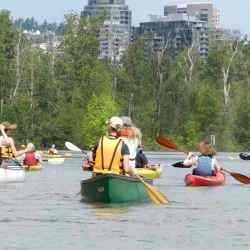 Join us in celebrating more than a quarter century since the Great Blue Heron was adopted as Portland's official city bird during the twenty-sixth Annual Great Blue Heron Week, Wednesday, May 30th through Sunday June 9th, 2013.