Can biophilia capture the heart of our cities?
Ramona DeNies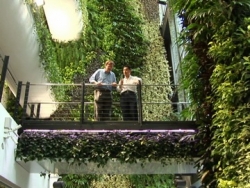 Timothy Beatley's Biophilic Cities Project is proof that one word can start a global conversation.
Just six months ago, Beatley, a professor of sustainable communities at the University of Virginia, helped to found a network of cities united through biophilia.
Today, the Project's partner cities stretch from Portland to Singapore, Oslo to Wellington, New Zealand -- each pledging to cultivate an urban nature-loving ethos among their populace.
We caught up with Beatley on Tuesday, the day after his keynote address at Portland's  12th Annual Urban Ecology and Conservation  Symposium, to learn more about what makes biophilia a belief, a feeling, and just maybe, the start of a new international language.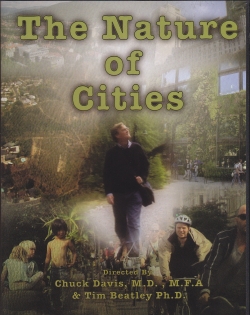 The Intertwine Alliance: What is biophilia?
Tim Beatley: Biophilia is the belief that we have this hard-wired need for nature in our life. When we experience nature we have a whole host of positive reactions that to me demonstrate the premise of biophilia. Stephen Kellert talks about it like a muscle that we need to exercise, reinforce in our daily activities.
The biophilic city is the next step: a city that puts connection to nature at the center of its planning and policy.
I've been working on this one way or another for over 30 years, in habitat conservation, resilient cities, etc. But the idea of biophilia is relatively new. I was here in Portland in January 2012 to give a talk, and had a conversation with Linda Dobson and Mike Houck; that was the beginning of the Biophilic Cities Project.
How did you arrive at the term "biophilia"?
TB: When I first started using the term, it grew out of biophilic design. But I'm more of a policy planner and writer. My engineering friends use the term "biophilic" to refer to green elements added to the design of a building. So I'm extending it to the larger city, and in turn trying to reach the larger professional community.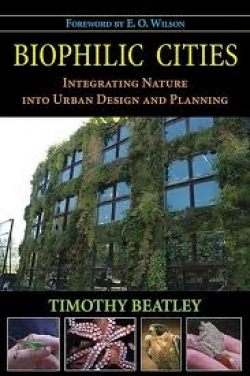 Why "biophilia" and not "green infrastructure"?
TB: A lot of people like the term "green infrastructure," maybe because it puts investments in nature on par with transportation, gray infrastructure, etc. But to me it's not enough. "Biophilia" emphasizes the innate emotional need we have for nature. Whereas "green infrastructure" is unfeeling, almost technocratic. Biophilia's affect is one of recognition of a deep biological need.
When I launched my book back in 2011, I got funny reactions to the term. People thought biophilia sounded like a disease. Now there's a feeling of "aha."
Who are you trying to reach with this concept?
TB: So there's a professional audience, a lay audience – individuals out there in the citizenry who are interested in leading a healthier life – and a leadership community, mayors and planners, who can be reached by the research. Planners are increasingly recognizing the value of the terminology.
What is the role of coalitions like The Intertwine Alliance in promoting biophilia?
TB: I talked about Houston Wilderness, Chicago Wilderness. There are a lot of examples here and across the world where groups come together with a common view. When you've got fifty, one hundred, two hundred groups behind a biophilic agenda, that's tremendous power.
There's a vision, and then there are a whole variety of possible implementations. I think the vision, establishing the premise, is almost more important than the specific implementation.
At the UERC Symposium, you talked about establishing a "Nature Pyramid" with recommended daily doses of nature. How do get your daily dose?
TB: Well, so I live in a little city in Virginia called Charlottesville. But for a little city we've done bold things. We have a major stream restoration project called Meadow Creek that is coordinated by the city and the Nature Conservancy. The project is about a mile-and-a-half long and it's just spectacular. And, it also goes back to your question of the power of coalitions.
In terms of connection with nature, this is the type of investment -- in a restoration project -- where the idea of a biophilic city comes in.  You've got to create a city in which nature is embedded. Meadow Creek is a two-minute walk from my front door, and we go just about everyday.