Land manager:
Vancouver-Clark Parks & Recreation
This 10-foot wide hard-surfaced, shared-use trail extends from Salmon Creek Park to Felida Bridge at NW 36th Ave. Along with hiking, biking and jogging, the trail corridor provides for equestrian use. It winds around wildlife interpretive areas, wetlands and ponds, duck nesting boxes and restored habitat - providing a great outdoor experience.
The path is relatively flat except for a slope up to 36th Ave. on the west end as well as up the hill to the neighborhood connection at NW Bassel St.
The accessible trailhead is located at Salmon Creek Park, including a parking lot, restrooms, picnic tables, picnic shelter and playground. On street parallel parking is available on NW 36th Ave. along the side of the road with a steep slope down to the trail. 
Access to the Cougar Creek Trail is available near the mid-point of the Salmon Creek trail (look for the stair up the hill, past the picnic table). 
Photos: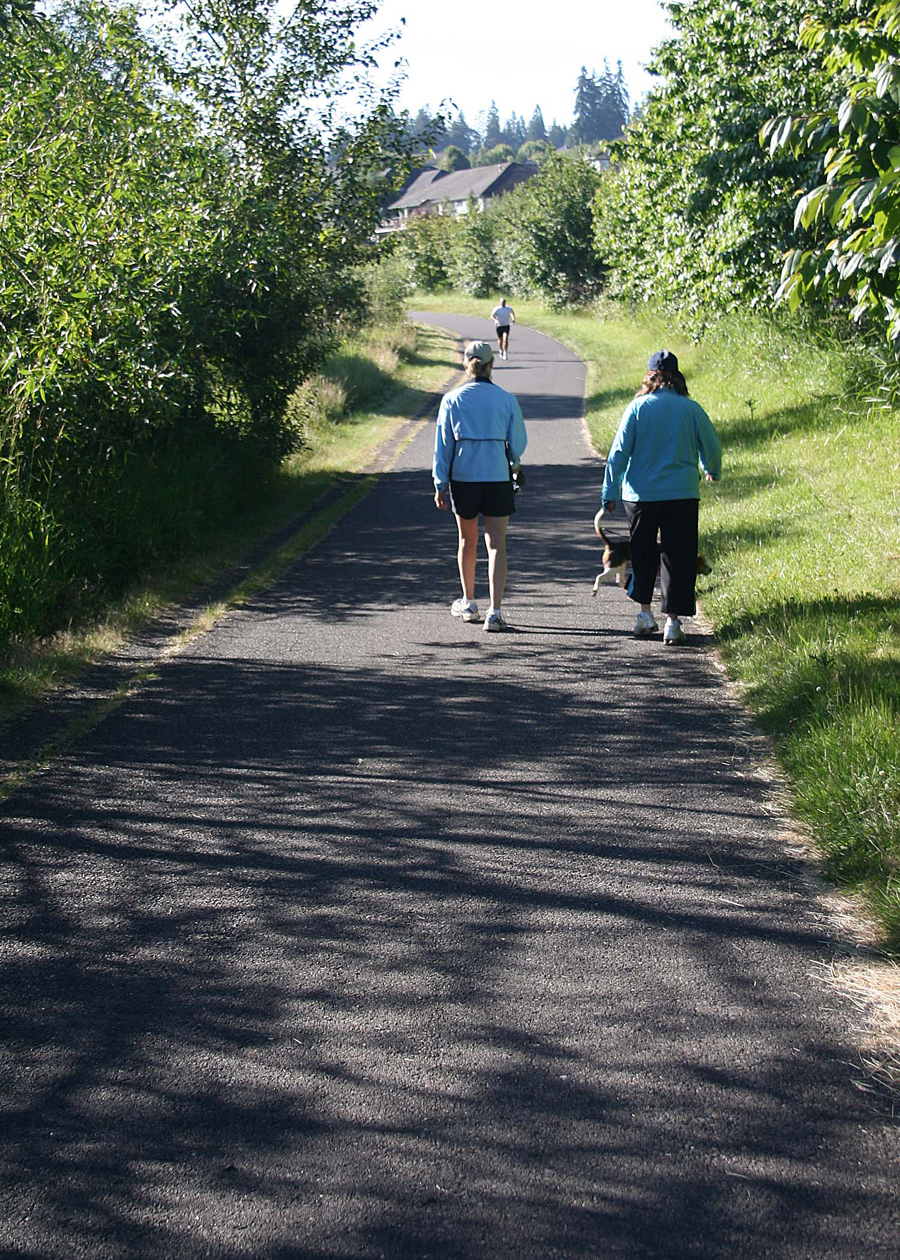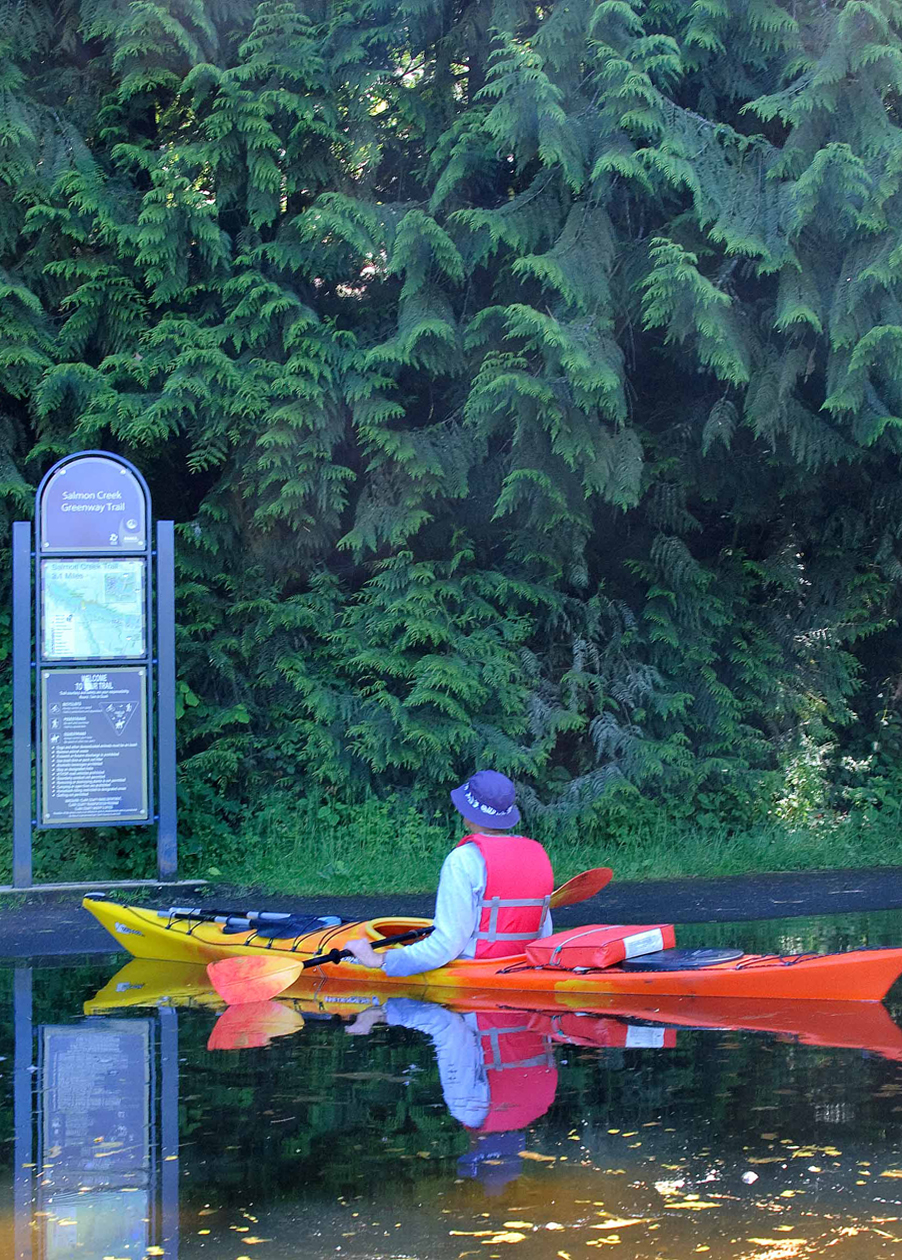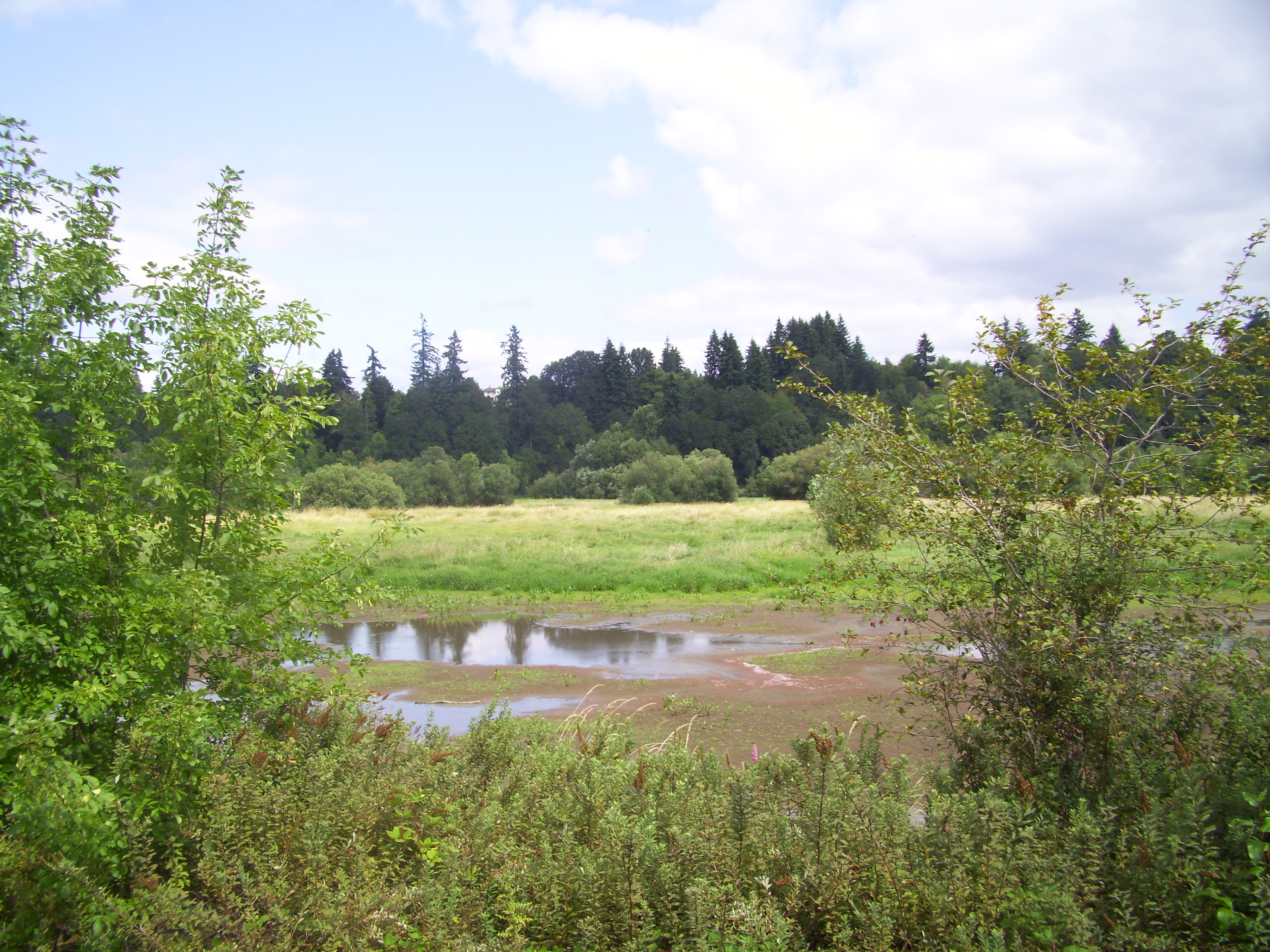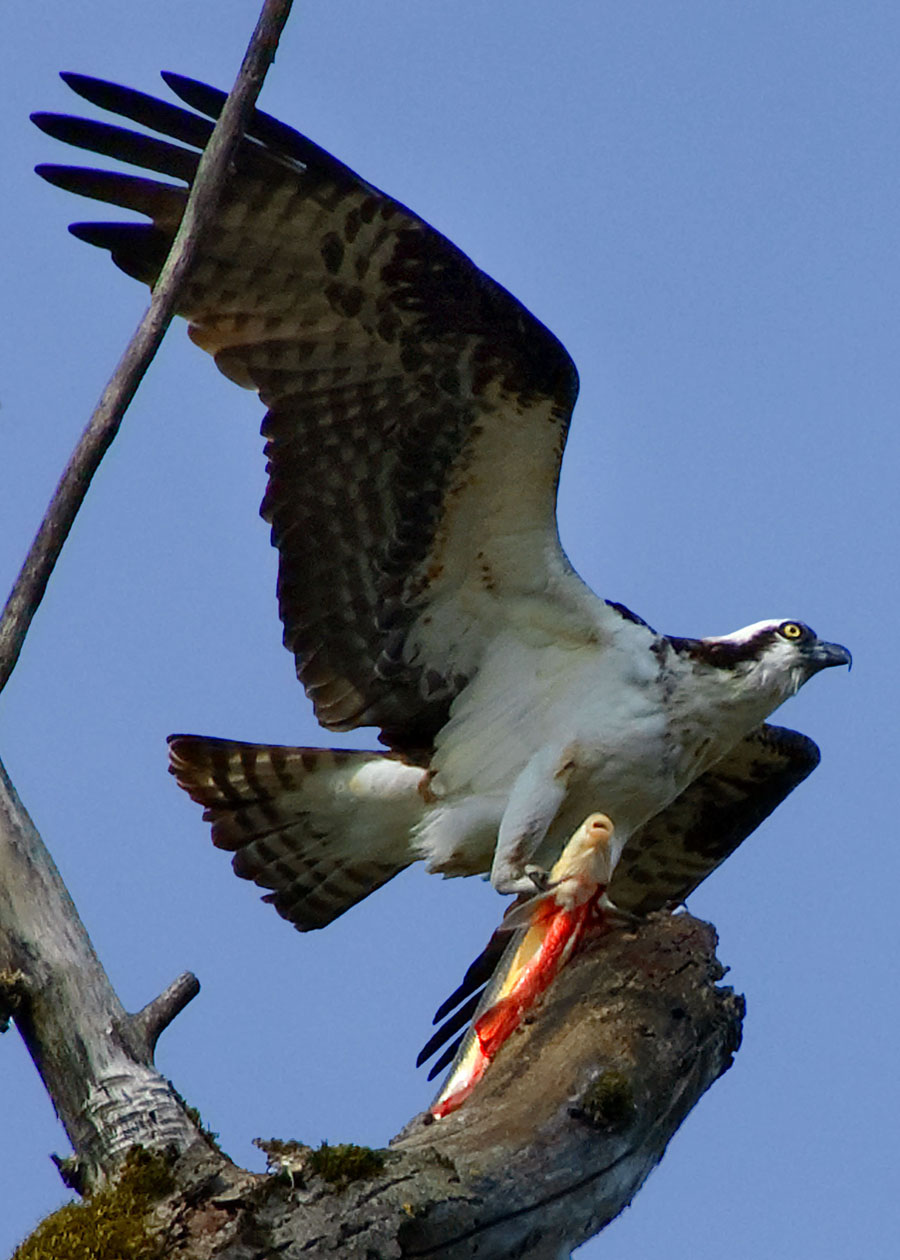 Adventures containing this trail:
Parks Containing this trail: