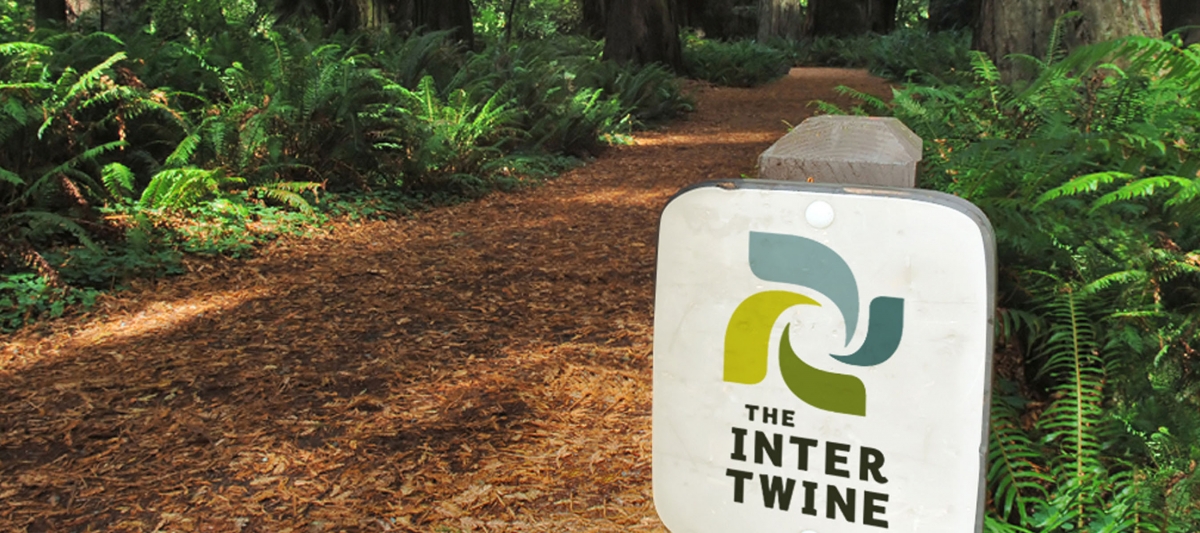 Oregon Trail Updates
Gresham / Fairview Trail (north south ): Six miles were completed in early 2011. The multi-modal asphalt regional trail now goes from NE Halsey south to the Springwater Corridor, including a bike/ped bridge over busy SE Powell Valley Road. The final mile of trail north to the Columbia River and Marine Dr./40-Mile Loop Trail is pending acquisition of trail right-of-way and easements. The trail is habitat and wildlife friendly with special design (or realignment of the trail) in wetland areas between SE Division and SE Powell Valley Rd.
Sellwood Gap on the Springwater Corridor: 13 blocks of trail right-of-way were acquired by Metro from the Oregon Pacific RR Co. The trail will be designed in 2012 and built by the end of 2013. A bike boulevard is also being designed and built in the immediate area by the Portland Transportation Bureau along SE Umatilla St. to complement the off-street "rail with trail." The off-street trail will be designed and owned by Portland Parks. -Only four blocks remain in "private ownership" along the entire Springwater Corridor and Cazadero Trail between the Steel Bridge and Barton Park/Hwy 224 in Clackamas Co.
Springwater Corridor: Rugg Rd. east to Boring will be built by the end of 2012 by Clackamas Co. Parks.
Boring Trail Head on Springwater Corridor will be built by the end of 2012 by Clackamas Co. Parks.
Banks to Vernonia Trail: Final gap to Banks completed in 2010 by Oregon State Parks. • Cazadero Trail : About 1.5 miles of trail have been built by Oregon State Parks and Recreation.
Trolley Trail: Milwaukie to Gladstone: Six miles of an asphalt "rail to trail" is currently under construction and will be finished by December 31, 2011. NCPRD is the project lead and owner of the trail.
Oregon City River Promenade Trail completed in 2010 along the Willamette River next to Hwy. 99-E / S.E. McLoughlin Blvd. Excellent views of the river with connections to historic downtown Oregon City, Clackamette Park and the old West Linn to Oregon City Bridge.
Fanno Creek Greenway Trail Gap in Beaverton: 3,000 feet of a multi-modal asphalt trail on the north side of the creek is currently under construction and will be completed by early 2012. This gap will provide for a continuous off-street trail from the west end of Portland to Tigard. This project has taken nearly 20 years since the vision of it was first created. THPRD is the project lead and owner of the trail.
Westside Trail in Beaverton area: THPRD continues to build trail gaps along the north-south multi-modal trail using funds from its $100 million bond measure approved by voters in Fall 2008. • Blue Lake Park Trail of the 40-Mile Loop : about ½ mile of asphalt trail is currently under design by Metro. Construction of the trail will commence in 2012. It will be completed by Fall 2012.
Trail Gap on the 40-Mile Loop on the levee: City of Fairview will be the project lead and owner of the trail. Design and construction planned for 2012 and 2013.
Waud Bluff Trail in north Portland connecting Swan Island industrial area to University of Portland is under construction. Portland Parks is the project lead and owner of the trail. A key component is a bike/ped bridge over the Union Pacific RR tracks. Completion in late 2012.
North Portland Bike/Ped Bridge over railroad tracks connecting Pier Park and Chimney Park is under final design by Metro. The trail bridge will be owned by Portland Parks. Completion by June 30, 2013.
Trail Master Plans are being completed or will be shortly underway for:
Tonquin Trail: connecting Wilsonville, Tualatin and Sherwood; with a connection to Tigard
Westside Trail: King City on the Tualatin River north to Portland and Forest Park
Mt. Scott / Scouters Mt. Trail Loop connecting Portland / Powell Butte / Springwater Corridor south to the Mt. Talbert and Clackamas Buttes in the Happy Valley area
Portland to Lake Oswego Streetcar with Trail
North Portland Greenway from the Steel Bridge to St. Johns Bridge
Sullivan's Gulch/I-84 Trail from the Eastbank Esplanade along the Willamette River east to Gateway Transit Center / I-205 Bike Lanes.
Council Creek Trail connecting Hillsboro at the end of the MAX line west to Cornelius and Forest Grove, and ultimately to the Banks / Vernonia Trail.
Clark County Trail Updates
Chelatchie Prairie Rail with Trail in Battle Ground: Construction soon to be completed on the first mile-long segment.
Lake and Lewis Water Trail: Planning has begun on the master plan.
The Washington State Trails Coalition has selected Vancouver Washington for its 2012 annual meeting!
The recent formation of a SW Washington Trails Group and collaboration on an initiative between the Washington State Trails Coalition and the Oregon Trails Coalition
Also Intertwine Regional Trail Signage Standards are in the works!
For more information, contact Mel Huie — Regional Trails Coordinator at Metro