A podcast series aims to chart a forward course for Willamette restoration
Jack McGowan,
October 1 2014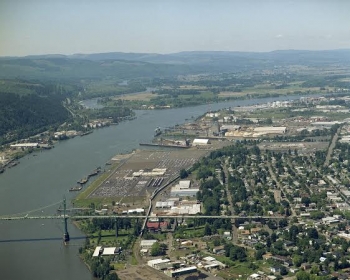 With credit and a humble apology, I take the title of Norman Maclean's book A River Runs Through It and strive to make it more personal and inclusive by replacing "It" with "Us."
For we, the people who now call Oregon home, should have a personal relationship with the many river arteries that run through our state: the Deschutes, John Day, Klamath, Malheur, Columbia, Trask, Pudding, Wilson -- the list goes on.
But no river has been altered, used, abused, and loved like the Willamette.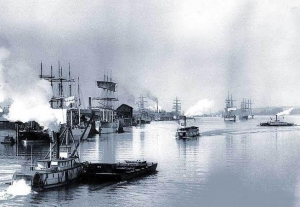 Call it the happenstance of human migration, the mistakes of our mothers and fathers, progress, or opportunity; this river, which many of us see each day, has defined where we live.
What the Willamette has seen; from the earliest human settlements thousands of years ago, to the massive and repeated Missoula Floods, where the depth of water rose up to what is now the highest floors of our Portland bank towers, to the commerce and recreation of the recent past -- this river was and does shape our lives.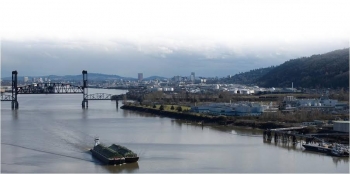 As the Willamette Valley changed, so did the river. Where once grasslands, oak savannas, meanders and floodplains made for a natural balance of nature, our river has now has been "tamed" into a channel.
Over the "modern" years, it has been used as a garbage dump, toilet, a place where "out of sight, out of mind" was the operating procedure, manifested by either letting waste materials leach into the soils adjacent to the waterway, or by simply pouring it directly into the water.
Such was the accepted practice for almost 100 years.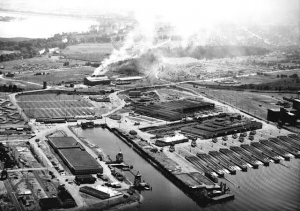 We have used the Willamette for commerce, manufacturing, ship-building, industry and recreation. Yet for centuries, this river was a major source of life giving food and materials to the Native Americans. You can see where the uses conflicted with one another.
Which brings us to where we are now. How do we rectify past abuses that stemmed from industrial progress? How do we go forward?
There is hope. Tribal Nations, environmental and recreational organizations, large and small companies, government agencies and neighbors -- all share a common goal: to bring the lower Willamette back to a healthy state.
We know that we will never be able to rewind history and arrive at where the river was before we came here. But, working together, we can create a new legacy where past ills are identified, worked on, and corrected.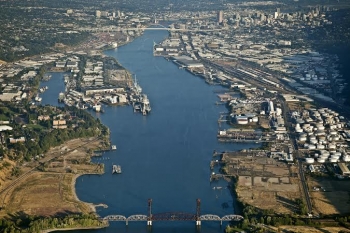 For over 18 years, I had the honor of serving Oregon as the executive director of Governor Tom McCall's non-profit organization, SOLVE.
One of my favorite quotes of all time came from this remarkable lover of his adopted state. Tom McCall proclaimed, "Heroes are not giant statues, framed against a red sky. They are people who say, "this is my community and it is my responsibility to make it better."
And so, I extend a heartfelt invitation to become a hero for your Oregon.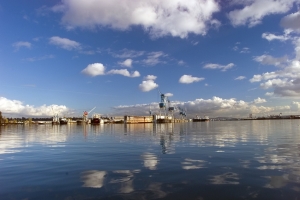 In 2013, I was approached by the Port of Portland to be involved in an ambitious, public undertaking. It was not only to help tell the story of the Willamette, but also to engage us, the people, in an effort to become aware and take part in this process of restoration by creating a series of podcasts. Together, we interviewed over 40 representatives associated with the river in some way. The series -- called "One River, Many Voices" -- is now available free on iTunes.
For me, this has been and continues to be a personal, educational journey. Now, it's my hope that you will take an opportunity to listen to the series and get involved as the remediation process progresses. We owe it to our families, our neighbors and ourselves to become part of the Willamette's next chapter.