Oregon bike tourists impact more than singletrack
Nastassja Pace,
September 17 2014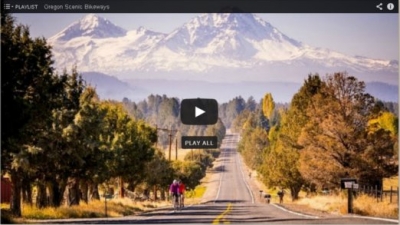 Did you know Oregon is the only state in the nation with an official, state-run Scenic Bikeways program? That's right; similar to our Scenic Byways program (which highlights key routes for cars) we also have 12 designated Scenic Bikeways.
If you've never ridden a Scenic Bikeway, I highly suggest you consider doing so. As an everyday bicycle commuter in the city of Portland for over a decade, I understand how easy it is to get caught in the rhythm of using one's bicycle just to run errands or get to and from work. But it's also important to occasionally get on your bike just for the pure joy of the ride.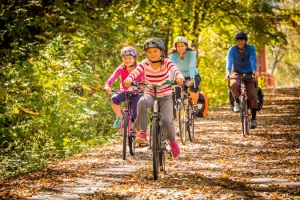 This fall, why not nurture your inner child on the Covered Bridges Scenic Bikeway (one of my favorites for its family-friendly off-roading, great foliage and path through historic downtown Cottage Grove)?
Or better yet, head to RideOregonRide.com and plan a several day trip next year on any one of the longer Bikeways such as the Old West Scenic Bikeway, Blue Mountain Century, and the newest of all—the Cascading Rivers Scenic Bikeway.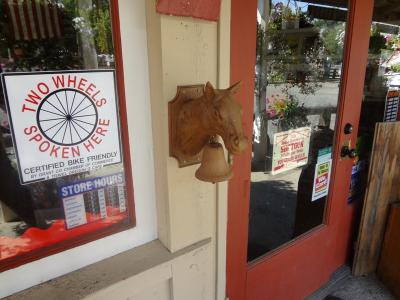 Trust me; your pleasure trip does your state a favor. In 2012, a Dean Runyan Associates Economic Impact Study revealed that bicycle travel spending reached $400 million in Oregon—that's approximately $1.1 million per day! Travelers who participated in bicycle-related activities spent:
$72 million on motor fuel
$54 million on groceries
$32 million on event fees
$28 million on bicycle repairs, clothing & gear
$175 million on accommodation & food services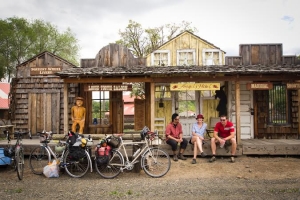 In addition, this bicycle-related travel spending directly supported about 4,600 jobs, resulting in $102 million in earnings. The spending also generated local and state tax receipts of nearly $18 million in 2012. This includes lodging taxes, motor fuel and travel-generated state income tax.
This year, in an effort to better understand the significance of the Bikeways program, Travel Oregon and Oregon Parks & Recreation Department (OPRD) are launching a new economic impact and user study—expected to be released in spring 2015—in partnership with Dean Runyan and the Oregon Department of Transportation. The goals of the 2014 Bikeway Study are to:
Know what the economic impacts of the Bikeways are to Oregon;
Provide input to help make Oregon an even better place to ride;
Learn more about the bicycle traveler in Oregon; and
Provide useful data for our partners and networks to utilize.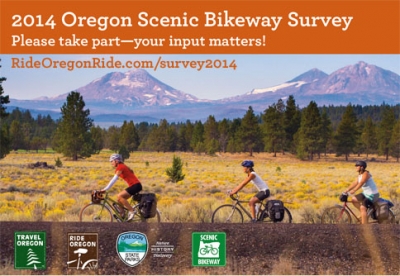 The study has two key components, including a Scenic Bikeway Trail Counts, which took place this summer, and a Scenic Bikeway Survey.
The Scenic Bikeway survey is intended for all cyclists to participate in who have ridden their bike, or plan to ride their bike, on any one or more of Oregon's Scenic Bikeways during 2014. Answers supplied will be kept strictly confidential and be used for statistical purposes only; the survey takes approximately 7 minutes. Take the survey here!