Find yourself on The Intertwine today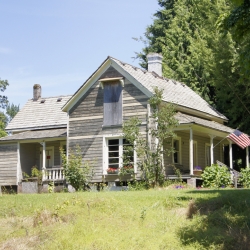 Explore the vision for the Jane Weber Evergreen Arboretum to become a main attraction as a public green space, community garden and stop along the Waterfront Renaissance Trail.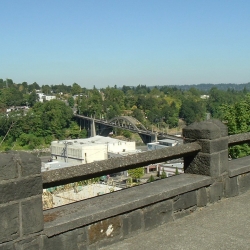 Discover Oregon City's rich history as the former seat of the Oregon Territory's first provisional government, and take in beautiful views of the Willamette Falls, once claimed by England. In this 1.5 mile Oregon City exploration, you'll ride on of the nation's only municipal elevators, stroll a bluff-top promenade overlooking thundering Willamette Falls and pass some of Oregon's oldest homes. Several of the homes passed are open as museums.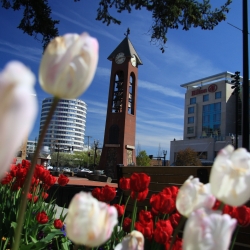 Few places in the Northwest can claim as many historic and scenic attractions in such close proximity as Vancouver's Discovery Historic Loop. This 2.3-mile trail winds through Fort Vancouver National Historic Site, Officers Row, and downtown Vancouver, connecting to the Columbia River waterfront by Columbia Street on the west end and the Vancouver Land Bridge on the east. The walk can be completed in an hour, but more time is needed to do it justice.